3795 views
Autumn City-A General Life RPG *No PG13 Restrictions* *Unlimited Characters*
Ever heard of Autumn City? No, you probably haven't. It's just been discovered-there are Mountains, and below that is a city-a surprisingly developed city. It leads into a beach town that overlooks a beach, and, obviously, an ocean. ^_^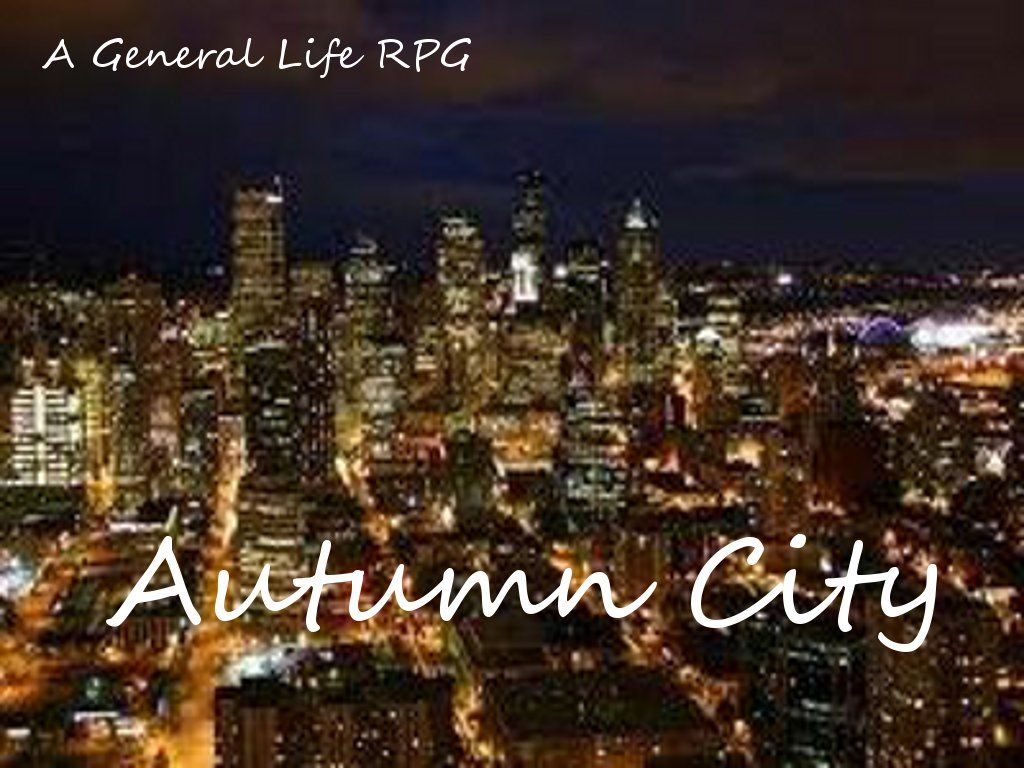 This is a sandbox RPG, so you can go where in the city/town/beach/mountains you want, and do what you want within the rules of the forum, and the rules of roleplaying. Prepare for the info:
The Character Form:
Username:
Name:
Gender:
Age:
Bio & Personality:
Picture/Description:
The Offspring Form (only if your child is born or adpoted by existing characters):
Username:
Name:
Biological Mother:
Biological Father:
Notes(who they lives with, are they adopted etc.):
Picture (optional):
How To Get A Job:
There are seperate bosses for EVERY job. Your character must decide what they want to see, and go to the appropriate building. Another roleplayer can control the boss for you, while your character showcases themselves. The person controlling the boss then has to make the boss decide whether to hire or fire. Simple as.
Aging:
Every 2 months your character exists, they'll age a year. A baby born now (June) would be a 1-year-old in two months time (August).
The Character Thread:
All Characters will go on a locked character thread only I can edit. If you think you have too many you have two options-list them in a document or kill them/make them leave.
That's it! Enjoy! You can post now. ^_^

__________________
Locked Topic
You must be a member to post in this forum